Fuddleslop, the page that's just a little bit odd.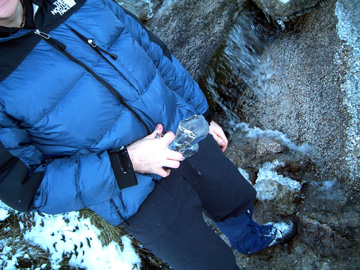 An icile shaped like a cock. See sophisticated computer graphic outlining it, below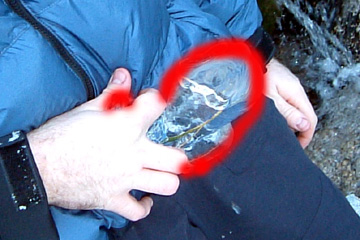 A close up of the icicle testicles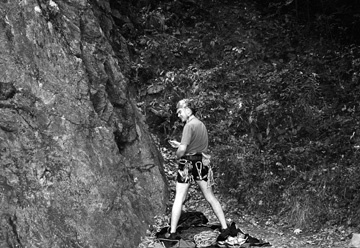 Bryan in the Chamonix spreads his legs on the Piscou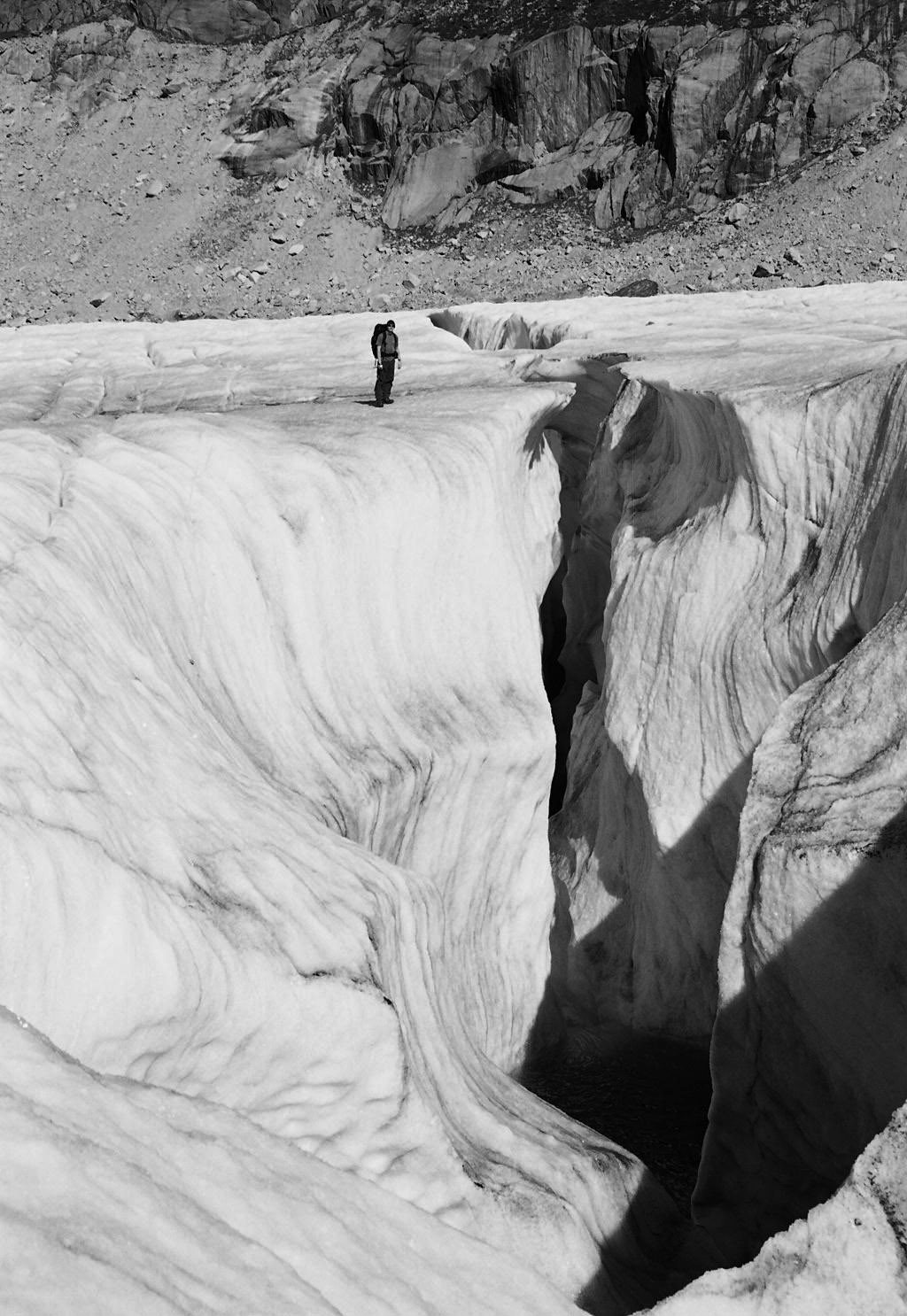 Mer de Glace, Bryan gets edgy!
ABOVE: Mer de Glace, Bryan stands at the edge of a drop. Bryan couldn't see and therefore Birrell had to let him know where the edge was.
BELOW: A close up of Bryan from the same photo.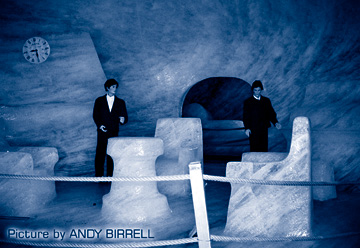 A couple of dummies
ABOVE: This Morning presenter John Leslie (Left) and BBC presenter Angus Deayton pack bags of 'snow' before heading back to Britain in September 02, in the Grotte de Mer de Glace.
BELOW: This Morning celebrity chef Phil Vickery who was also there. (But was in no way connected with Deayton or Leslie)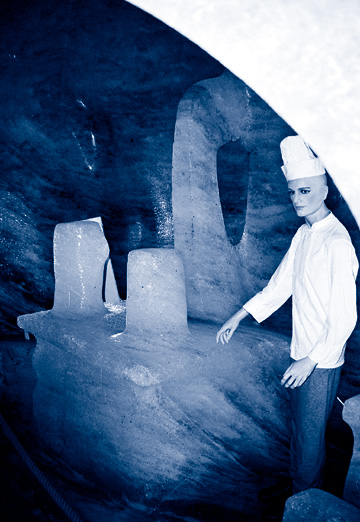 Iced Fingers
Chamonix pictures by Andy Birrell