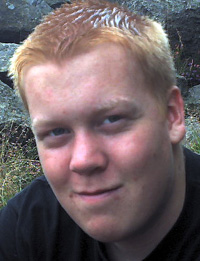 LC is here and this is what he's got to say. You can contact him here: LittleCock@quick-flick.org.uk
Hi folks and welcome to the world Little Cock. I'm sure most of you are wondering why I have that name, so here's the story. Once upon a time, at the Dunneywater Cottage I was wearing my new 'Lee Cooper' T-shirt, which is cream with a large navy LC printed across the chest (see the picture below).My good friend James Smart enquired as to what the letters LC stood for. And after a little thought, he came up with 'Little Cock' and it stuck like glue.

Keep checking this page to catch up with myself and I hope to have a
selection of photos for your enjoyment.
Catch U later PUNKS.
Matthew Mitchell
Picture by Jonny Porter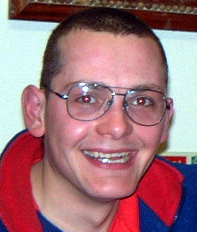 SMART THINKING: James Smart (above) who
came up with the name
Picture by Bryan Knox
The T-shirt that started it all
quick-flick © 1996-2003 Jonny Porter. All rights reserved.